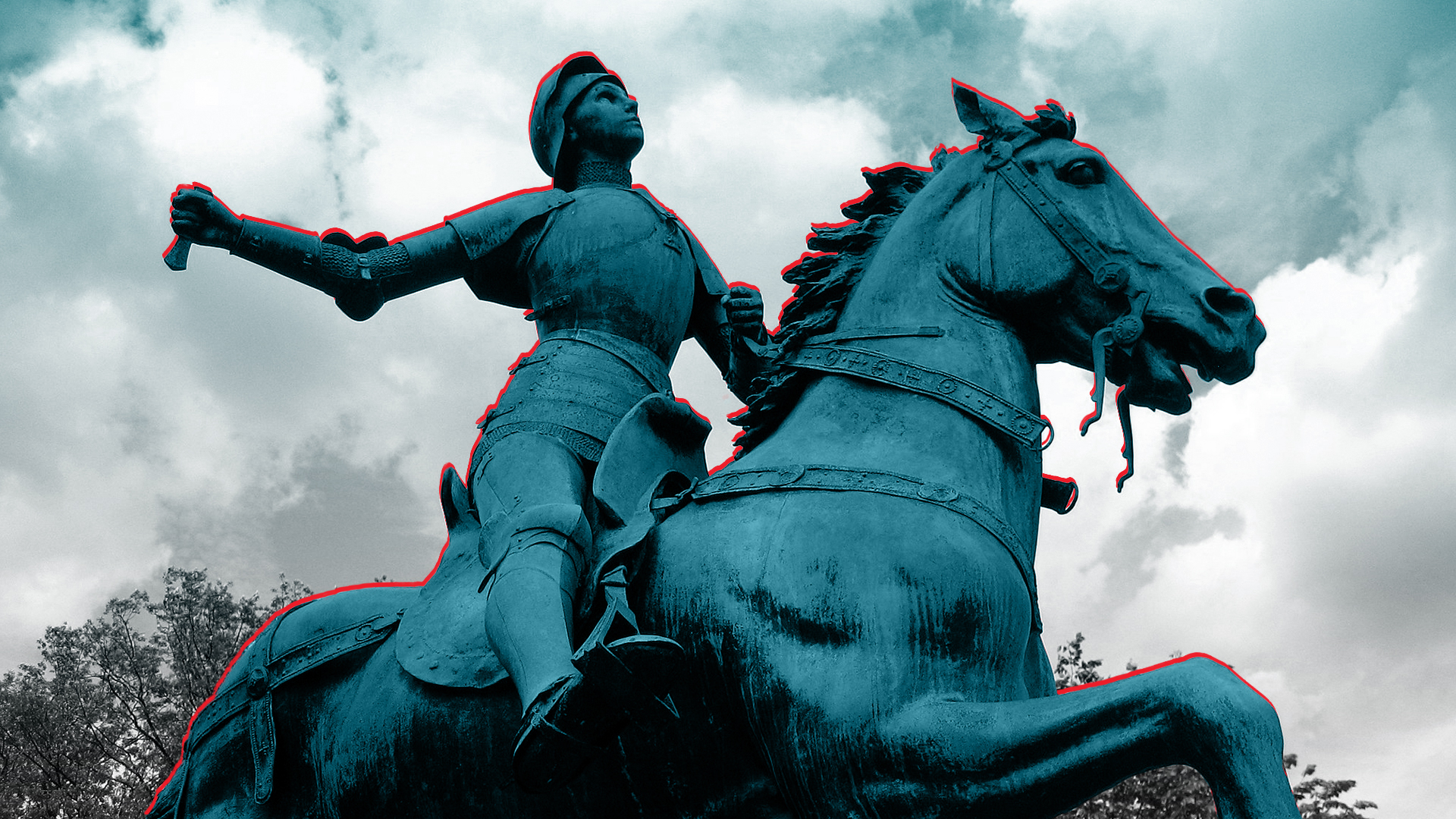 MENtors: Men Must Continue to Step Up and Mentor the Women in Their Ranks
What do Joan of Arc and Eleanor Roosevelt have in common?
They represent two of only 10 statues depicting women among the hundreds that grace the parks and squares of our nation's capital. For little girls visiting Washington, this suggests that the values, struggles, and triumphs of America originated mainly in these men memorialized in stone.
Women's experience in today's military is similar: Women look up to and model themselves after their leaders, the vast majority of whom are male. At U.S. Central Command (CENTCOM) – the busiest operational command, currently running the wars in Afghanistan, Iraq, and Syria – there are 121 female field grade officers and one female general officer in comparison to the 807 male field grades and 21 male generals. These statistics are similar to those of the military as a whole, where male officers outnumber women 5-to-1. It is human nature for people to be most comfortable advising those who have similar backgrounds or experiences; thus, men will be more inclined to reach out to mentor other men. However, because men will likely always outnumber women in the military, it is critical that they strive to be effective and inspiring mentors to the women in their ranks.
Effective mentorship is important in the military to ensure junior leaders are prepared to handle the rigors of combat, think critically in an unpredictable world, and successfully guide their troops. The military is a 24/7, whole-person commitment for which no military school or training program is sufficient. However, gender-focused mentorship is an awkward topic for both men and women to discuss. Like many of my female colleagues, I often deliberately set gender aside in the execution of my military duties. We don't need or want special treatment or consideration because we are women. On the contrary, we've tried very hard to just be "soldiers" so we will, hopefully, be judged on our individual competence alone.
The reality I have learned in 18 years of service is that gender does matter, and our differences should be both celebrated and sought after because inclusive teams are more effective, efficient, and successful. Forbes' 2011 survey of 321 executives, titled "Fostering Innovation Through a Diverse Workforce," found that diversity is a key driver of innovation, crucial for attracting and maintaining talent, and a critical component for success on a global scale. Our military's success rests on its ability to recruit, train, and promote talented, creative, and dedicated personnel, and effective mentorship programs are critical to this endeavor. Gender is absolutely a factor in mentorship – gender stereotypes, historical social roles for men and women, and perceptions surrounding male and female interactions all affect the mentoring relationship. Male leaders should approach mentoring women with the seriousness, preparation, and dedication with which they approach any other mission.
Read the full report.